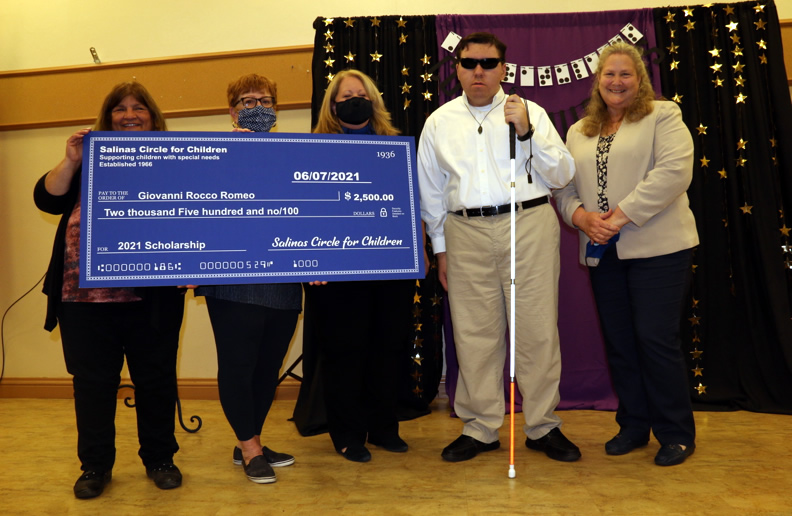 (Clips of story taken from KION 5/46 as reported by Stephanie Aceves)
Giovanni Rocco Romeo is being awarded and recognized for his academic achievements with a college scholarship from Salinas Circle for Children.
Romeo is a visually impaired and deaf student that has participated in Monterey County Office of Education programs since he was 17-months-old.
'I would like to study everything I can possibly learn and I just want to learn what I can," said Romeo.
"I am surprised to receive this award. This scholarship will be very helpful as I begin college. I rely on a lot of assistive technology and this scholarship will definitely make a difference with that technology," said Romeo.
---